At The Bunker, we sell plywood, steel and timber building supplies.
We specialise in all things plywood, so if you have a question or are looking for a particular type of plywood, we are the people to ask.
We stock a wide range of plywood and panel products, pine ply, hardwood ply, MDF and VJ Lining panels and boards, Melamine, Caravan ply, and so much more.
We also carry a range of pine framing timber cypress, steel angle, and RHS, just a few of the things we have in stock.
With stores across Sunshine Coast QLD, Albury NSW, Epping (VIC) and Tasmania,  we can deliver to you, or you can pick it up from us.
Our prices are super competitive. We sell direct to the public and carry a wide variety of stock across all our locations so you can get what you need when you need it.
THE BUNKER | PLYWOOD | TIMBER | STEEL
Building and Timber Supplies
WE CAN QUOTE ON ANY PRODUCT - EVEN NOT STOCKED ITEMS
SHEETING & PLYWOOD SPECIALISTS
The Bunker stores carry a large range of sheeting products. Plywood is our specialty with an extensive range of Marine ply, structural, decorative ply and many more products for any of your plywood projects.
Also stocked in store is a full range of MDF (medium density fiberboard),  cement sheet, Melamine Shelving, sheet flooring products including particle board and plywood flooring options.
We at the Bunker pride ourselves on our extensive range of sheeting products, and if you are looking for something specific that is not in store we will always do our best to source it and order in store for you.
FRAMING & Structural Timber
The Bunker stores carry a range of Pine timber framing timber in both treated and un-treated. We can also supply LVL (Laminated Veneer Lumber) used for structural beams under floor's and in roof trusses, these LVL products are sold on an order in basis and any size or length can be organized to be in store on your request.
Hardwood framing timber and other structural timber products like muscle beams and glue lam beams can also be ordered into store. If your project requires structural timber we can help you find the right product for the job.
The Bunker stores carry a range of steel products, RHS, SHS, angle, flat bar, pipe, round bar, checker plate and much more. Each store also has access to a large range of steel products on an order in basis like PFC and structural beams, this also includes non standard size products the are available though are not stocked on site.
The Bunker buys high quality Australian steel, all structural products are produced to meet Australian standards.
The Bunker sell either by the meter or full length products, we are also able to cut any product down to help make transport easier.
Each store carries a slightly different range so please contact your closest store for product availability and prices.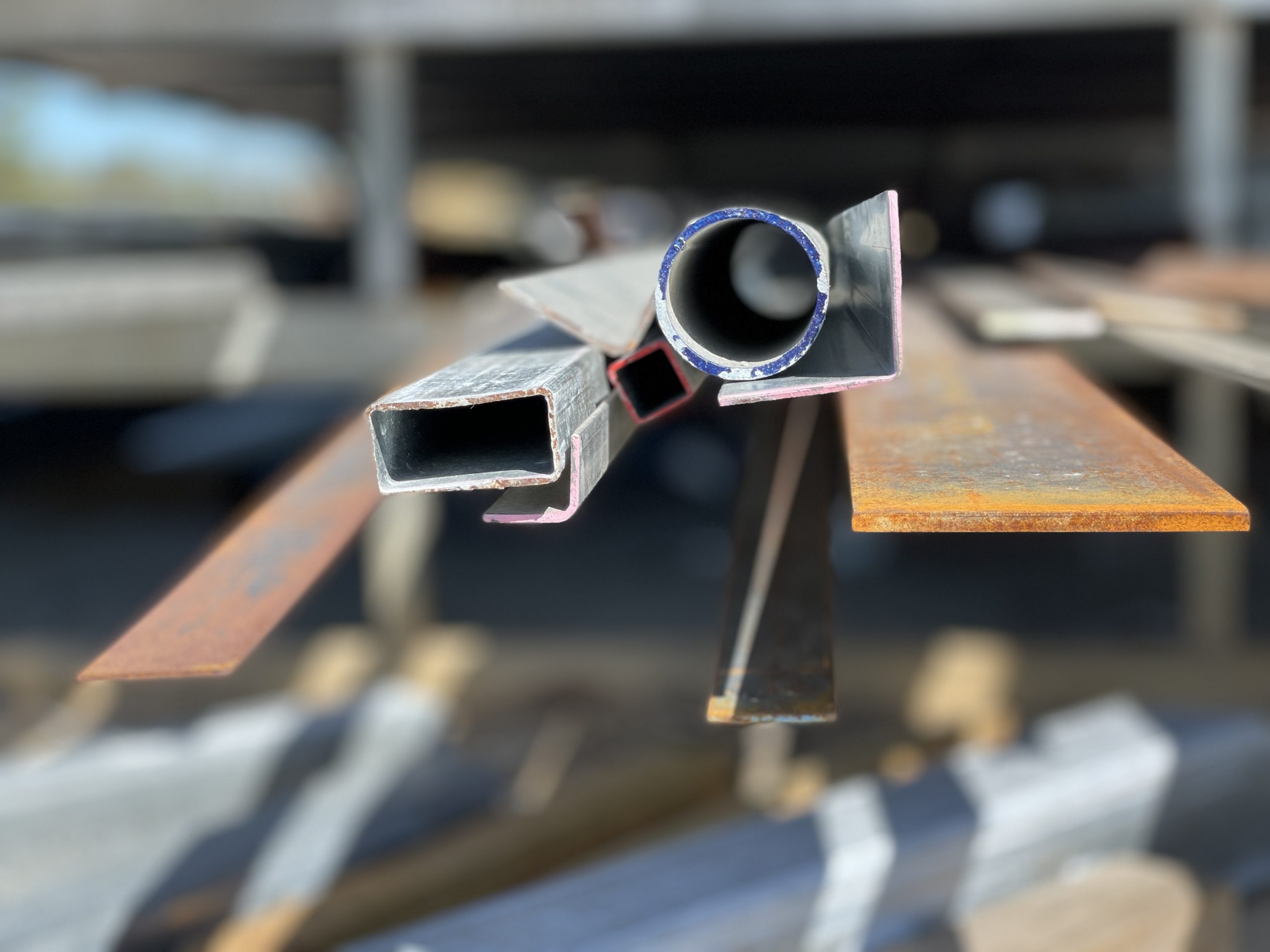 Questions? our friendly staff can help
We are committed to providing the best customer service available. This commitment includes having our helpful staff ready to answer your questions and provide assistance with your project requirements. So simply call us or send us a message.